Getting Rid of
clutter in Cincinnati?
Reclaim your valuable space now by calling our Cincinnati Junk Removal professionals at 1.800Declutter to see how our services can make your life much easier.
Take advantage of the efficiency and value of 1.800Declutter by using its Express Removal option. Learn more
We Make It Easy With
Full-Service Junk Removal
Whether you need to clean out your home, garage, office, or warehouse, 1.800Declutter can help you reclaim your valuable space. We are available in the Cincinnati area to assist you with all of your residential or commercial junk removal needs.
Transparent Volume-Based Pricing
If you are not satisfied with our quote, you owe us nothing. If you are satisfied, we will get right to work.
WANT TO DO IT YOURSELF?
RENT A DUMPSTER TODAY!
Using one of our DUMP-A-DUMP DUMPSTERS is an efficient and environmentally responsible way to remove your clutter. As with all of our services, your items will be recycled or donated if possible, and all trash will be responsibly dumped.
Convenient Dumpster Sizes
Declutter At Your Own Pace
Visit our sister company DUMP-A-DUMP DUMPSTERS to book your dumpster delivery now.

Start Reclaiming Your House
With Our Decluttering Services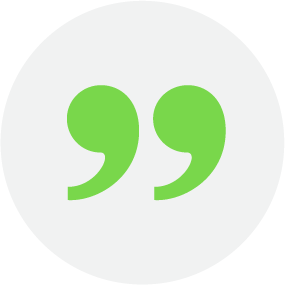 Extremely Friendly!
This is our 4th time using 1.800declutter. I was able to schedule service in less that 24 hours...that is absolutely the best service!!! David and his assistance are amazing!!! He is always on time and together with his assistance had all my clutter loaded in a very short time. You can always count on them!!! David and his staff are so friendly!!! I highly recommend 1.800declutter!!!
J. S.

Always On Time!
I've used these gentlemen multiple times to move things - always shown up in a prompt time, with a 30 minute call ahead to let me know... They show up, work hard and quickly, get my junk, friendly, fast, efficient. THEN they sweep up after whatever the hell they just took and throw it all in the truck too! I've been amazed each and every single time. The prices are a little higher than what I would "ideally" pay - but the service so far outweighs this (also I've not done any comparison shopping on cost). If you've got some junk you need moved, call them up.
Joel B.

Wonderful Experience!
The gentleman who booked me was friendly while explaining my options, he was even able to booked me for move out junk removal the next day. While they ran behind due to a big job before mine, I was called at the beginning of my time slot to let me know of the delay so I didn't have to wait around. When they arrived at the revised time, Alex and his co-worker was so polite and helpful. They gave me the option to not stay, promising to send me pictures when they were finished and locked up so I confirm everything was handled. They left the place spotless. I would absolutely use them again.
Shelby K.

VERY IMPRESSED!
Pricing beats all local competition and the service was excellent! We were doing a basement remodel and needed large amounts of tile and debri removed from our basement and up a flight of stairs. The two gentleman (Javier & ???) were professional, courteous and very hard working without complaint even though if was a miserable task. We are very grateful and would highly recommend this company.
Penny P.

Extremely Satisfied.
Great experience all around. Very friendly people, good deal, fast service: the dumpster was delivered within an hour, and was picked up upon request. David the driver was awesome!
We highly recommend this company!
Emma Sonzogni

Excellent Service!
These guys are the best, they beat everyone's price, and were extremely kind. They hand actual professional equipment and met all of our needs. They even swept where all the trash was. They are the only people I will use from now on!
Jacob Orner

Great Communication.
Called in the morning to get rid of large TV and they were super accommodating and helpful! Picked it up within 2 hours bc they were near the area. Driver Nick gave us great tips and ideas for our next pick up! We will be using them from now on!
Jamie Lee
Whether you need to clean out your home, garage, office, or warehouse, 1.800declutter can help you reclaim your valuable space. We are available to assist you with all of your residential or commercial junk removal needs.